Many of the advantages & disadvantages of vending machine are obvious, such as the ease of assembly and the ability of vending machines to be permanently attached to a building. However, the disadvantages are less obvious.
A vending machine is an electronic (or mechanical) device that dispenses a product at a designated price. Vending machines are used in supermarkets, department stores, convenience stores, gas stations, pharmacies, and other retail outlets where customers are able to easily purchase and consume a product. 
The drawbacks are more subtle. For example, if the machine is in the middle of a room, it can be difficult to see what it is doing because it is so obscured. 
Let's look at some of the vending machine advantages and disadvantages. 
Advantages of Vending machine
Vending machine are Universal: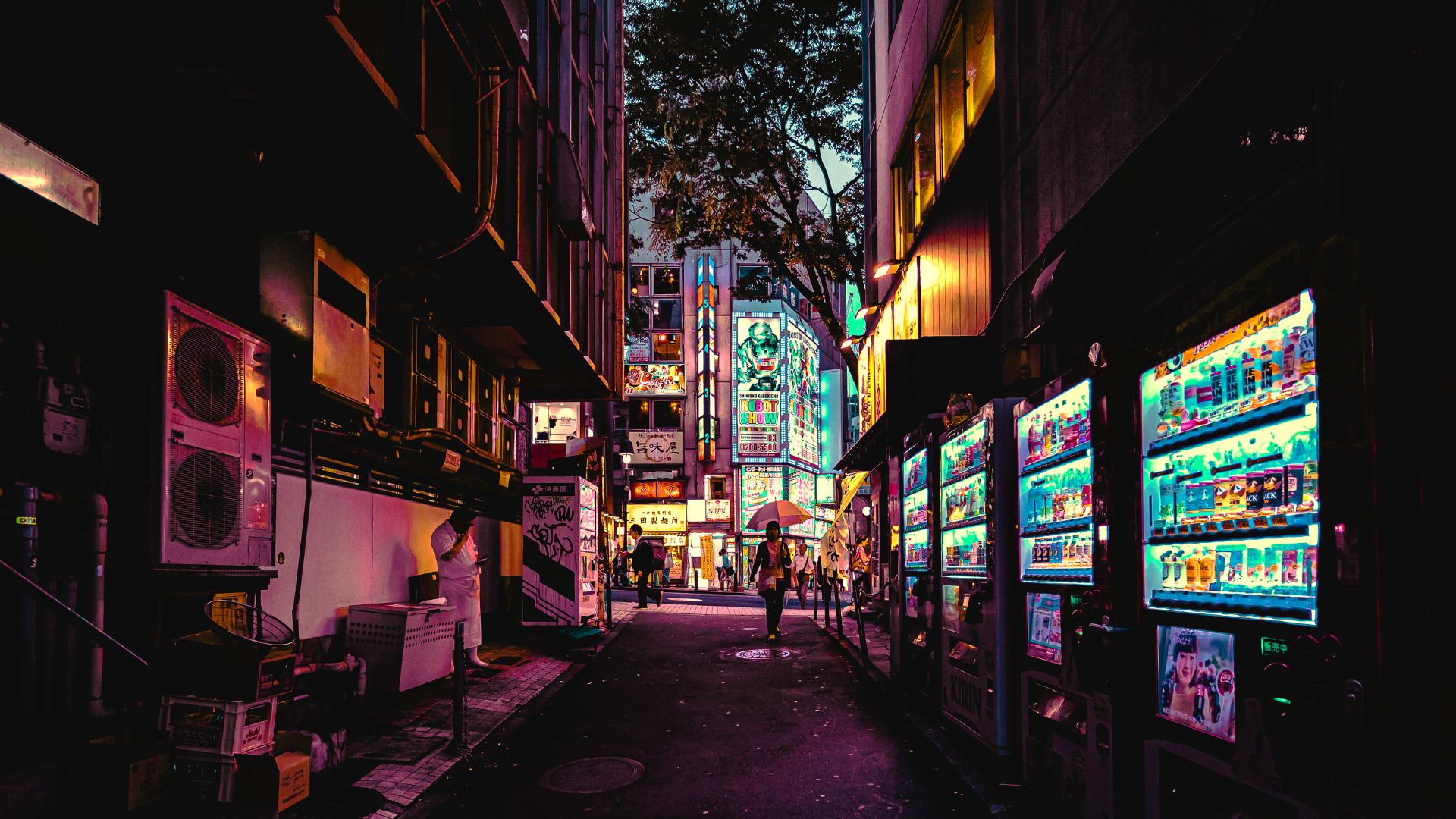 These types of machines can be found in almost all countries around the world. Vending machines follow a simple structure or process. These machines have mobility and are able to be placed in almost any location. 
Vending machine can vends multiple products: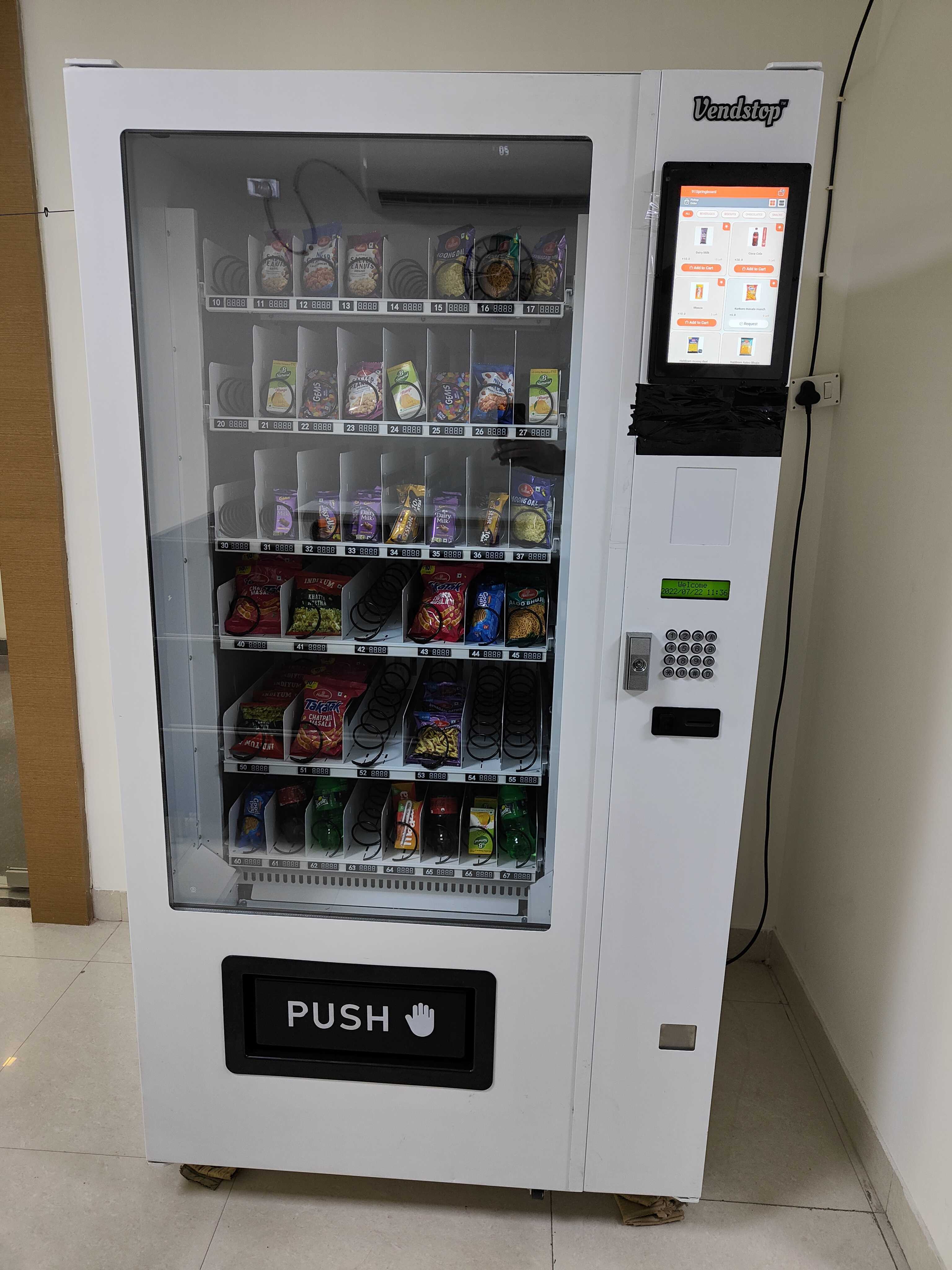 The vending machine offers you diversification in products. From cold drinks to chips, biscuits to cookies, and chocolates to wafers, a vending machine can vend all your favourite products. 
According to a survey, on average, a typical vending machine can offer more than 12 items at a time. 
Vending machines are Time-Saving:
Vending machines are convenient to use and are time-saving too, from the customer's perspective. Since there is no role for humans while transacting, there is no overhead cost of hiring a human attendant. We can also say that vending machines are more efficient and impactful than humans. 
Vending machines are Easy to Manage:
Vending machines are very simple to run since no one has to be there to sell any goods. All that is required is the installation of the machine, and you can simply monitor its progress from afar. There are no payment issues because fast cash/card payment is required to purchase things with the help of vendify 's SAAS you can easily manage all your inventory right on your screen. 
Vending machine at Work Place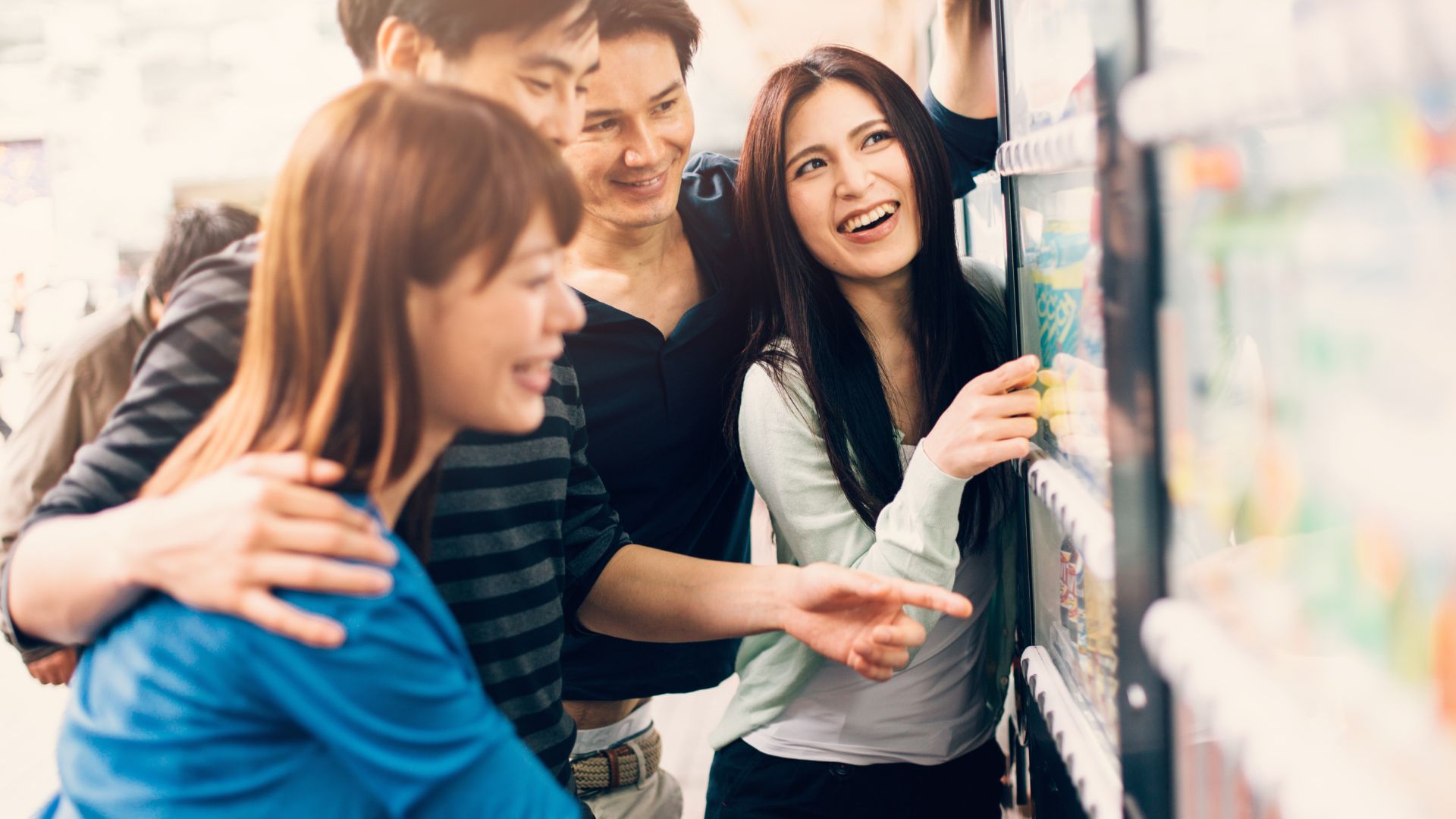 Vending machines operate 24 hours a day, 365 days a year. They do not require any special equipment or care. They do not take long to service and keep supplied with items. You can also install a vending machine in your office with less investment. 
Planning to install a vending machine in your workplace?
Drop a mail to us our executives will assist you in the most efficient way.
Vending machine requires Less Money:
Vending machines simply require an investment in vending equipment; they do not require advertising or marketing. You are not required to pay the royalties, they are readily refundable, and there are no longer difficulties with bad checks or credit hazards. 
Payment Flexibility in vending machine :

Payment functionalities are included in Vendify vending machines via the Vendify app, in addition to standard forms of cash payment. Those machines that are integrated with Vendify have the ability to accept payments from UPI. 
Vending machine as an advertisement: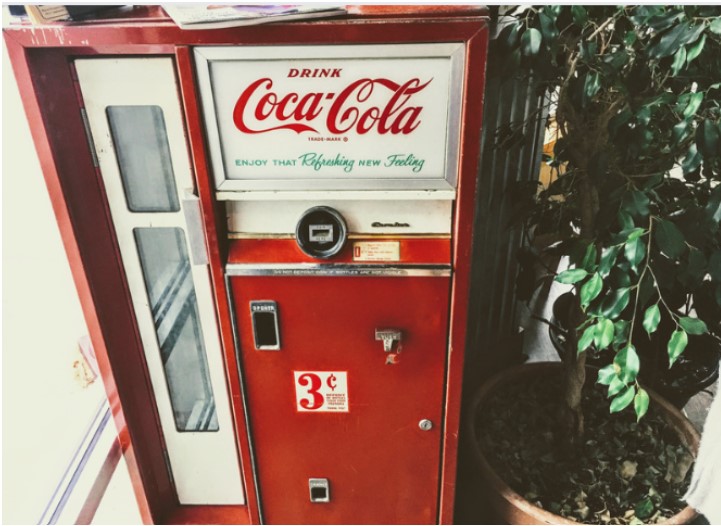 Vending machines grab the attention of all people, and that attention can be used to deliver ads and marketing messages for different brands. Ads can be placed on the adjacent sides (metal cabinets) of the vending machines. 
Vending machine as a business :
Starting a business sometimes needs a large sum of money to pay the initial expenses. A vending machine business, on the other hand, maybe up and running rapidly with very little capital. In fact, you can probably get started for a few hundred dollars, which would cover the cost of a single secondhand machine. It's a nice way to see if this business is a good fit for you without committing a lot of money or abandoning your day job. 
Disadvantages of Vending machine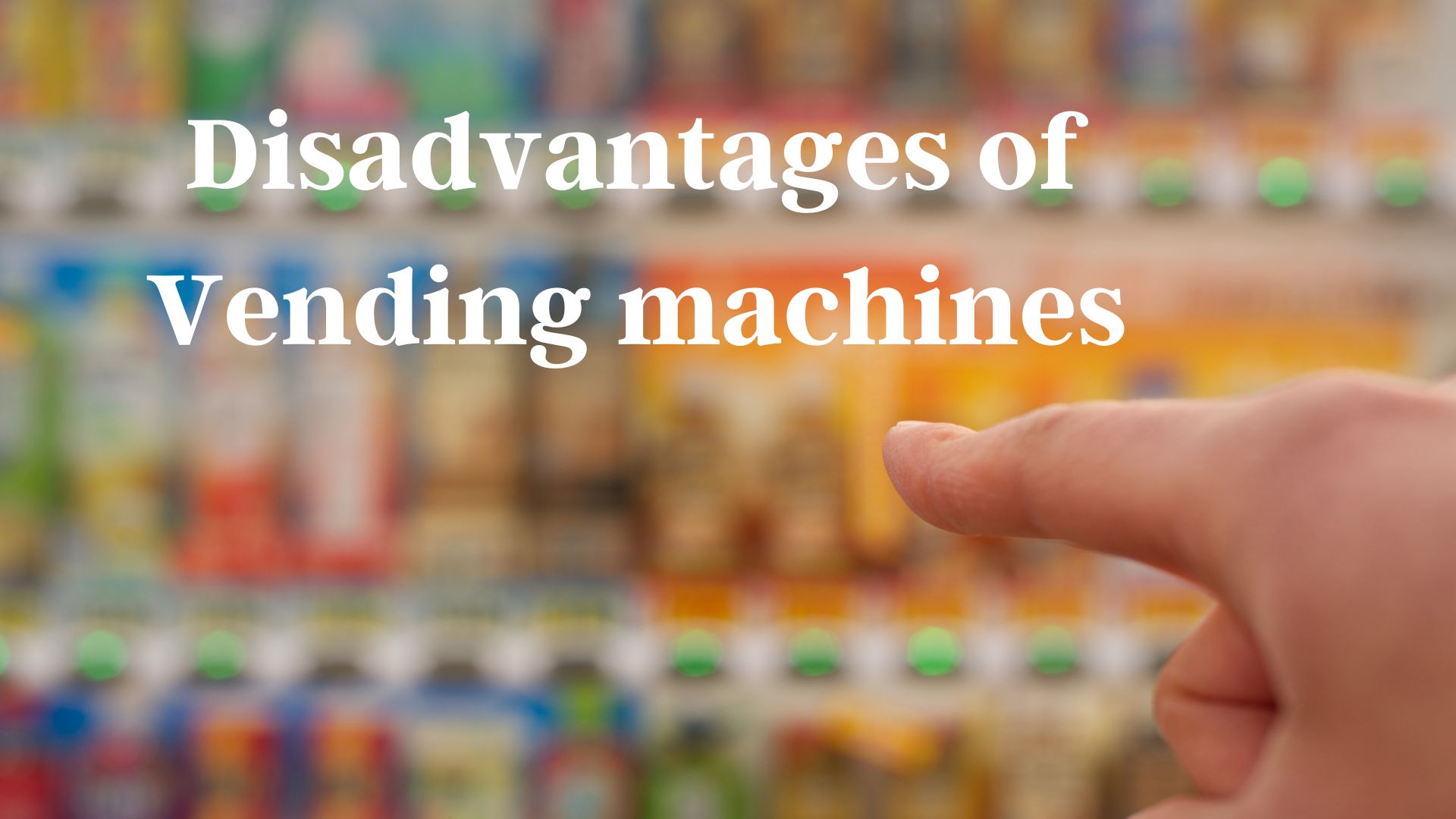 No scope for bargaining in vending machines :
Vending machines offer several drawbacks for both the owner and the user. They do not allow for negotiating; therefore, set pricing may apply, which may be unfavourable to both the customer and the owner. At retail stores, people can ask for a discount, and in exchange, the attendant can offer a discount, keeping margins in the owner's favour. While vending machines do not offer this since there is no role for humans. 
Destruction, Fraud, and Vandalism of Vending machine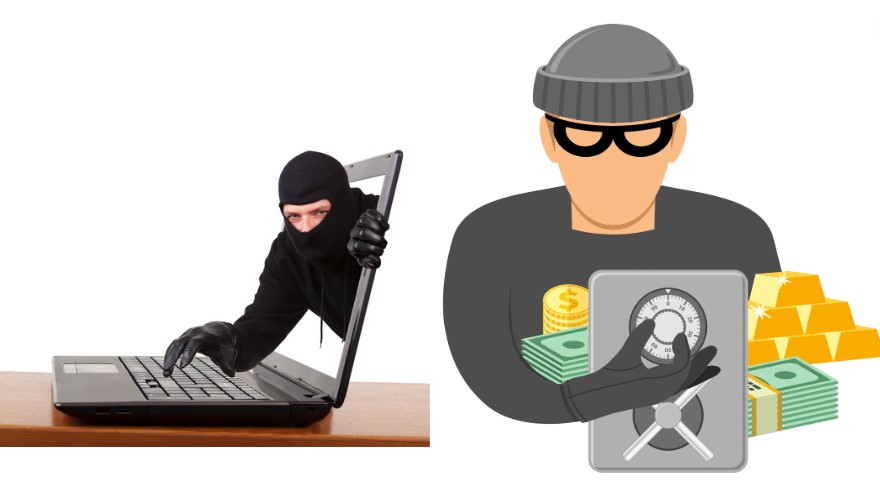 Customers who devise ways of hacking into the system of the machine to distribute the items commit fraud in this type of company. The substantial taxation charged on the sites of location may discourage this capital-intensive venture.
The investor suffers significant losses in the event of equipment damage or erroneous programming, such as the continual dispensing of goods owing to technical problems.
Vending machines are displayed in public places and can be vandalised by unruly groups or jealous competitors. You must consider where you will start the vending business because some of the town taxes you must pay are expensive, and some authorizations, such as location permission, are extremely difficult to obtain.
Costly Investment & Fixed Costs for Vending machine business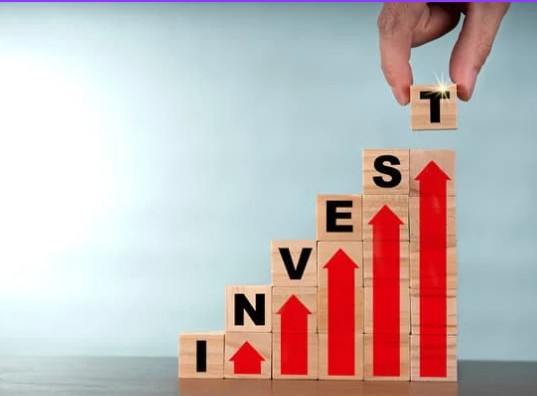 A vending machine's price varies from ₹ 1  to There is a fixed cost to set up the vending machine. There is also a fixed cost to maintain, repair, and manage the vending machine. Inventory is the basis of vending machines, so it is important to have good inventory control. 
Technical Error in Vending machine :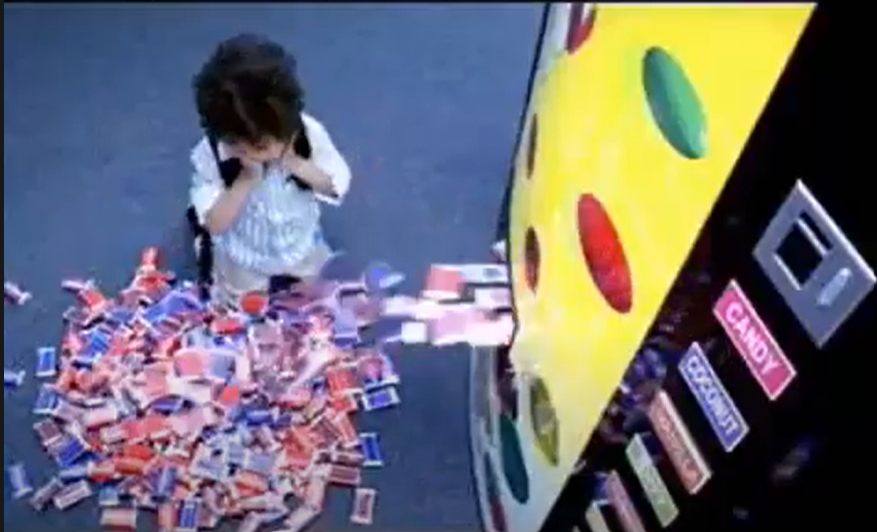 By any technical error, the machine may dispense a specific item in a continuous manner, which will impact the sales of the same vending machine. The owner of the vending machine has to incur losses for this.   
24*7 Electricity and Internet Connection required for vending machine :
The vending machine needs 24*7 electricity and an Internet connection so that it can run for 24 hours a day and also collect the transactions in the database.    
Limited Quantity of items in vending machine :
A Vending Machine offers a limited quantity of items. Even a specific vending machine may not be able to deliver a huge number of items. Assume I need 100 bottles of soft drink for my home party then vending machines cannot deliver that many soft-drink bottles. It is also important to consider the demand for the items you want to sell. 
Final Words:
Just like a coin has two sides, a vending machine has two sides as well. If you are considering vending machines as a business or want to start it as a venture of your own, we feel that we have given you some insight into the vending machine advantages and disadvantages.  Do tweet out your thoughts by tagging us on Twitter.